In the northeastern United States, there are hundreds upon hundreds of places to travel where you'll have a spectacular experience. From the largest of cities to those on the smaller side, Washington, D.C. up through Boston along with everything in-between is full of excitement to be discovered.
Though it may not come to the very top of mind when thinking of hotspot northeast travel destinations, travelers looking for a big-name location with small town vibes need to have Gettysburg, Pennsylvania on their radars.
Location and time are two of the biggest factors when it comes to travel (ask anyone who was in Gettysburg in July of 1863), and they both play well in the favors of Gettysburg. Located just 1.5-hours northwest of Baltimore and 2.5-hours west of Philadelphia, lying just outside of these and other major metropolitan areas make the town a perfect destination for a weekend trip.
WHERE TO STAY
The best part about staying in a small town is being able to stay relatively close to everything. In Gettysburg, it's nearly impossible to find yourself too far away from the action, but a solid choice for your stay is the Gettysburg Hotel. The 119-room property has sat in the middle of the town square since being built in 1797 and is anything but an old building. Modernization can be found throughout the hotel, such as a seasonal rooftop pool, a casual restaurant and bar downstairs and complimentary WiFi.
With room rates fluctuating around $200/night, having the comfort of a stay within walking distance of the historic battlefields, downtown food and shopping scene and other attractions is tough to beat.
In addition to the hotel's amenities, Hotel Gettysburg is also cattycorner to The David Wills House, which is where Abraham Lincoln put his final touches on his famous Gettysburg Address.
WHERE TO EAT AND DRINK
What's a weekend getaway without good food? Blossoming from South Central Pennsylvania is a bustling food scene in Gettysburg that features delectable delights of many kinds. Of course, it is a very patriotic town, so traditional American cuisine is plentiful, but the historical twists put into the food makes dining and drinking even better.
The Dobbin House Tavern doubles as a town favorite and the oldest standing structure in Gettysburg. It began as a home, allegedly became the first Underground Railroad stop north of the Mason-Dixon line, and today serves up colonial-style cuisine in historic fashion. Here, guests will be graced with the sophistication of colonial times and can dine in one of six historic rooms. It may be an old home, but it has a menu full of fresh and diverse offerings, from their alcohol selection to their bakery.
Not everything in Gettysburg has to be historic. Take Mason Dixon Distillery for instance, a three-year-old distillery and restaurant that has been a big draw for the area since they began pumping-out small batch spirits and handcrafted food. They regularly change up their menu and add tasty twists, such as a cocktail flight that features small servings of mixed drinks made with different spirits of theirs. As a bonus, you can literally taste history at Mason Dixon Distillery – the grains they use are grown on the leased land in the battlefields.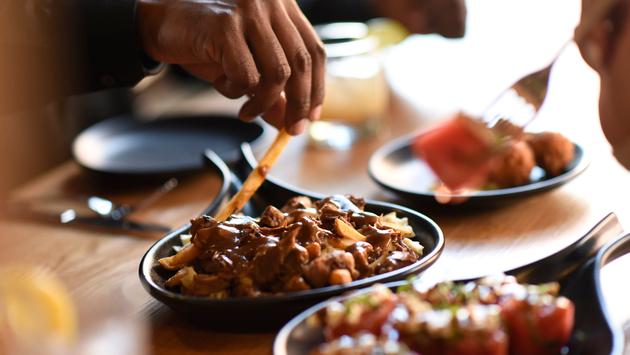 Good food is paired best with good drinks, and there's certainly no shortage of that combination in Gettysburg. The only Irish-owned pub in town, Garryowen Irish Pub, is able to provide both authentic Irish meals with the drinks to follow, with many ingredients imported directly from Ireland. Live music fills the pub on weekends and a selection of Irish whiskies is plentiful with over 100 to choose from. Garryowen is just two blocks from the center of town making it a great spot to pop into any time of day.
THINGS TO DO
It's fair to say the majority of happenings in Gettysburg have a historical or Civil War tie to them. Even for travelers who could not stay awake in high school history class, Gettysburg has been able to thrive amongst younger and older generations because of how enjoyable, easy and fun they make exploring their town and offerings.
A relaxing, convenient way to see the battlefields and learn about the 3-day battles is through a battlefield bus tour. With Gettysburg Battlefield Bus Tours, riders can let their hair blow in the wind atop a double-decker bus, request an iPad to see photos, maps, weapons and more, and interact with a licensed battlefield guide. Tours only last a couple of hours and you are able to get off the bus at popular locations to walk around.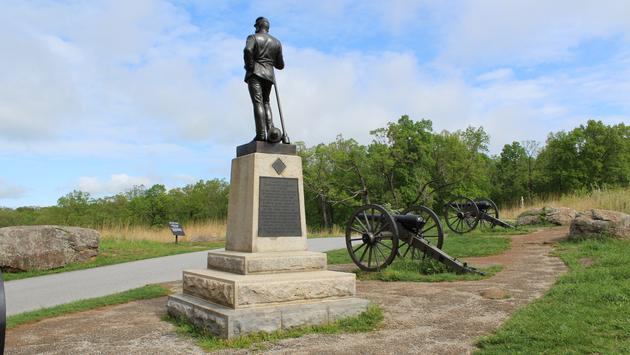 At the Gettysburg National Military Park Museum and Visitor Center, guests can spend hours browsing through all of the items, plaques and information about the Battle of Gettysburg. Millennials can stay super engaged with touchscreen, interactive digital displays that puts them in the shoes of a Union soldier, and accessibility for the elderly can be found throughout the interior and exterior portions of the building. A must-see in the Visitor Center is the Gettysburg Cyclorama, which is a 360° display of a 377-foot painting created in 1883 that depicting the battle on July 3rd, 1863.
From the Visitor Center, guests can also hop on a shuttle to head over to the Eisenhower National Historic Site for a tour of the 34th President's 1950s home. Here, tour members will walk in the steps of Eisenhower and many other notable figures in the getaway spot used for weekend stays and meetings with world leaders. Walking throughout this property will give some travelers serious flashbacks and give others' a look into the past.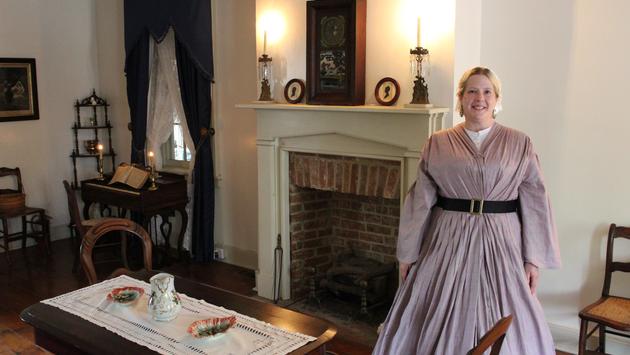 There's certainly a variety of museums that stand out from the pack. At the Shriver House Museum, you will be given a top-to-bottom tour of a historic home owned by a family that lived there during the Civil War, whose story was uncovered over the past few decades.
It gives a detailed, first-hand look at how families lived in Gettysburg before, during and after the battle and how tough it truly was. Atop Seminary Ridge lies Seminary Ridge Museum you're able to tour four floors of the impact of the Lutheran seminary during the battle and climb through the attic to a cupola and stand in the exact spot where Union generals spotted Confederate troops closing in.
When you're tired out from the museum and site touring, get ready to walk some more. One of the hottest new attractions in Gettysburg is the Adams County Pour Tour, and it's exactly what it sounds like – a self-guided alcohol tour of the local tastes! At any of the participating locations, Pour Tourers can grab trail maps and official passports that they get stamped after getting a drink, which will then enter them to win prizes. Adams County is one of the top producers of apples in the world, so grabbing a hard cider on the tour is a delicious must.
You can read more of the news on source