Mention Los Cabos and many who've been there will likely tout this popular Baja, Mexico destination as a party town with incredible beaches. It's also a spectacular world-renowned fishing destination–but so much more.
Los Cabos (The Cape) is really the combination of two sister cities, San Jose Del Cabo, the more historic region to the north and Cabo San Lucas, the bustling marina town to the south.
There's no doubt Cabo's experiencing tremendous growth. We see evidence of major change each visit with more luxury resorts popping up along the corridor and new chef restaurants touting the finest in Baja cuisine.
On our most recent visit, however, we were on a quest to find what we believed to be the true and hopefully enduring treasures of Cabo.
Experience Must-Sea Beaches
Like pearls on a necklace, a string of sparkling beaches stretches through Los Cabos along the Sea of Cortez and into the Pacific Ocean, each with its own uniqueness. Beaches run the gamut from mild to wild. There's plenty to choose from and they all have one thing in common–they're picture-perfect.
Lover's Beach is still one of our Cabo favorites as getting there is an adventure within itself. Accessible only by boat, kayak or other water vessels, this Sea of Cortez beach with its magnificent cave formations near the famous arch is a must-do, especially for first-time visitors. Its adjacent counterpart is aptly named "Divorce Beach." It faces the Pacific and isn't suitable for swimming due to its dangerous surf and undertow.
One of our favorite secret beaches is secluded Playa Las Viudas (Widow's Beach) located on the tourist corridor. Locals shared this hidden treasure with its out-of-this-world volcanic formations, tide pools, and massive surf breaks and are we ever glad we listened. Footprints in the sand were ours and ours alone.
Santa Maria Beach is another must-visit as the protected crescent-shaped bay is perfect for snorkeling. The breathtaking beach lined with palapas is nestled between two massive bluffs overlooking a protected marine sanctuary teeming with colorful sea life and tropical fish.
There's nothing like sailing past Cabo's famous arch (El Arco) while heading from the Sea of Cortez into the Pacific Ocean for a magnificent sunset.
Those not into the party scene will appreciate options like Pezgato's Jazz & Wine Sunset Cruise aboard their 65-foot catamaran. The two-hour cruise features unlimited premium wines and a full bar with gourmet appetizers accompanied by smooth contemporary jazz and ocean breezes.
It's challenging but absolutely worth it. Hiking Cabo's Mount Solmar, that is.
Hikes to Cabo's highest peak begin at the far end of the marina on private property but guides are always present in the morning. There's no charge except for an optional tip at the end.
Having a guide, lots of water, good hiking shoes, and a snack made all the difference. The somewhat strenuous climb takes about an hour but the 360-degree panoramic view at the top was unforgettable.
Hikers on the way down have the choice of either returning to the marina or heading in the direction of Lover's Beach and taking a short water taxi ride back to the mainland.
Explore the Aquarium of the World
The late Jacques Cousteau called Baja California Sur the "aquarium of the world" for good reason. Cabo's unspoiled turquoise seas contain a treasure trove of tropical fish, forests of living coral, and other incredible marine life. Snorkelers and divers enjoy calm clear Chileno and Santa Maria Bays teeming with sea turtles, manta rays and hundreds of tropical fish.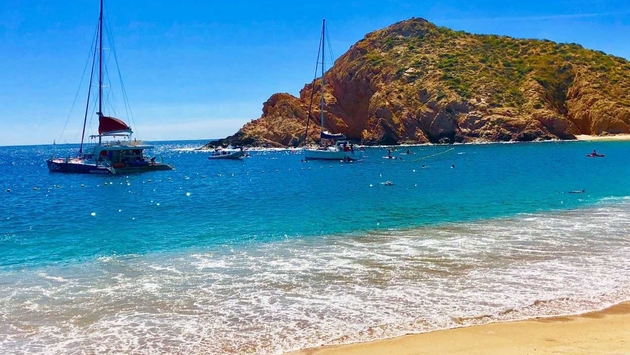 Pelican Rock located near Lover's Beach is another prime snorkel and diving location. Water depth ranges from about 20 to 120 feet, attracting beginning divers. But its deep pinnacles hosting frogfish, tarantula-like hermit crabs, scorpionfish, and other fascinating sea life make the area popular with even more advanced divers.
Discover Historic San Jose Del Cabo
With its rich and colorful history dating back to the 1700s, the laid-back town of San Jose Del Cabo offers an abundance of Mexican charm with a distinct Spanish colonial flavor.
Located in the heart of San Jose's Historic District, the Mission San Jose del Cabo is the town's icon. The twin-towered yellow church still holds daily mass and is open to the public for viewing.
The pillar of the vibrant art scene in Los Cabos is San Jose's eclectic Art District. Punctuated by old adobe buildings painted in bright, tropical colors, the densely populated area is filled with quaint historic inns, boutique art galleries and inviting restaurants.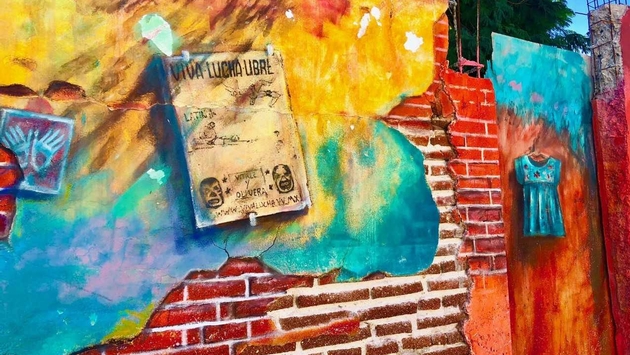 Every Thursday evening from November through June, the town hosts an art walk with wine tastings and artists showcasing their sculptures, paintings, jewelry, and artisan crafts.
One of the most memorable highlights of our most recent Cabo visit was discovering two working farms in the San Jose del Cabo region.
Tucked in the foothills of the Sierra de la Laguna Mountains, the 25-acre working organic Flora Farms grows its own produce and raises its own livestock on a 150-acre nearby ranch.
Visitors can dine on its handcrafted foods made with farm-fresh ingredients at its signature restaurant, Flora Farms Kitchen. Menus change to reflect its magnificent seasonal offerings.
Entrees are expertly prepared, the food is divine, and the atmosphere is relaxed with live jazz accompanying an incredible meal.
Los Tamarindos, another organic farm and restaurant is located just one mile from San Jose Del Cabo's estuary. Dating back to the 19th century, the property was first used to grow sugar cane.
The restaurant serves its own delectable on-site grown produce and fresh hook-to-table catches brought in daily from local fisherman. Cooking classes allow participants to harvest their own vegetables and herbs for a four-course "hands-on" culinary class.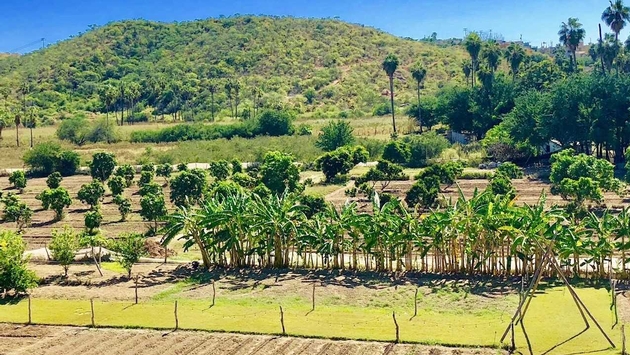 Dining on the rustic patio of the 1888 stone building surrounded by verdant gardens with breezes blowing in from the Sea of Cortez was a delight.
An unknown author once said, "The trick about hidden treasures is that you can't find them until you start digging." Every destination in the world has them. I'm just glad we're finding Cabo's.
You can read more of the news on source