To make holidaymakers this summer feel more relaxed about driving abroad, new research has revealed how many Britons confuse important road signs for jellyfish sightings, no soccer playing and no trumpet players.
As many as one in five British drivers are confused by signs on European roads with over half of drivers admitting they don't feel confident driving abroad. Unknown road laws such as all motor vehicles in France having to have a breathalyser, could land many families in hot water when travelling across the channel this year.
New research from Al Fresco Holidays of a 2,000-person survey of UK motorists brings to light the confusion of driving laws away from home, and will help you avoid racking up unexpected fines.
The research shed light on which regions struggled the most when recognising European number plates, with people from Birmingham the least likely to get them right and residents from Sheffield coming out on top.
Nearly half of the UK (47.7%) get the Spanish number plate confused with Estonia whilst over a third get Italy wrong, with most thinking it's Ireland.
27% think the Germany number plate code means Denmark, and more drivers got the Bulgarian plate wrong than right with 53% thinking it was Belgium.
To make sure holidaymakers are confident driving abroad, research also reveals the offences motorists have committed without realising they were breaking the law across Europe:
In Spain, you are not allowed to drive the car with one hand or arm outside of the vehicle and if you do, it will result in a fine.
In France it is illegal to eat whilst driving. If the driver is caught, they will receive an on-the-spot fine of up to £50.
In Italy, the general legal limit of alcohol in the blood of drivers is 0.05%.
Some of the road signs UK drivers are not familiar with:

How it's misunderstood
92% of people knew the sign for an uneven road ahead but 10% of younger drivers thought it meant to drive in the middle of the road.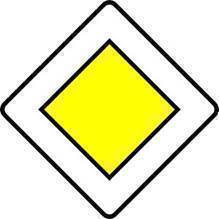 How it's misunderstood
More than half think it means caution width limit or turn your lights on and only one-third of drivers got this correct realising it means right of way.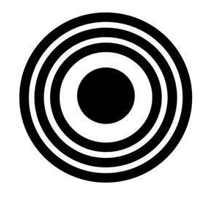 How it's misunderstood
45% of drivers knew this sign meant you are driving in the city centre but 43% of drivers thought it meant target zone.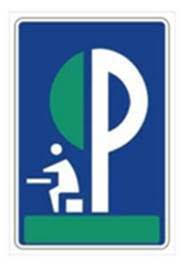 How it's misunderstood
20% of younger drivers thought this sign means toilet stop ahead and 60% got this correct understanding it was picnic area.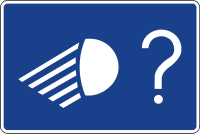 How it's misunderstood
1 in 10 believe it means jellyfish sighting and uneven crossing when it means turn on headlights.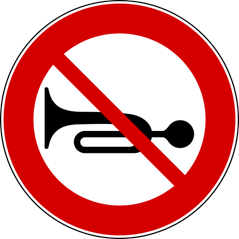 How it's misunderstood
1 in 10 of drivers thought this sign meant no music can be played whilst driving and 84% of drivers got this correct pointing out it meant no horn.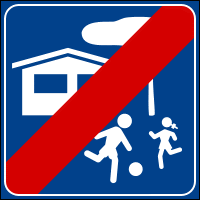 How it's misunderstood
62% of older drivers thought this sign meant no football can be played in this area and only one-third of drivers got this correct as End of "Home Zone".
Katie Richardson, Brand Manager commented: "We understand many holidaymakers from the UK are due to make the trip across the Channel this summer. Europe is a beautiful holiday destination; it is a shame how many people admitted to not feeling confident driving abroad.
"The research identified many drivers are unfamiliar with some of the basic road signs on European roads. We want to make sure holidaymakers feel confident when they go abroad, whether they are driving from the UK or hiring a car once they are at their destination. Highlighting some of Europe's sights alongside the driving regulations will hopefully allow people to explore Europe's sights at ease whilst on holiday with their family."
You can read more of the news on source