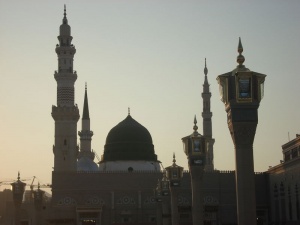 As the Kingdom of Saudi Arabia prepares to celebrate the 87th Saudi National Day, the general entertainment authority has announced that exciting preparations are underway for 27 diverse festivities across 17 cities.
Thanks to the Saudi Vision 2030 and the highly entertainment authority, locals and expatriates alike will have the opportunity to enjoy the beautifully energetic environment showcasing an eclectic combination of sports events, cultural shows, fireworks and concerts.
The general entertainment authority has lined up some large-scale displays to light up Saudi Arabia's horizon with the likes of high technology laser shows and vibrant firework displays on offer.
There are also plans for airplane acrobatics and animated smoke shows in the sky, all displayed in beautiful harmony alongside a variety of the country's national music.
Saudi's national gem, the Kingdom Tower in Riyadh, will be lit up against the night skies with a display of fireworks and the largest HD projection on a tower in the world.
Taking pride in the Saudi culture, the general entertainment authority will be presenting an Operetta National Epic at the King Fahad Stadium telling the tale of the Kingdom of Saudi Arabia; holograms will dance on the water signifying the stories of Saudi Arabia's rich culture and history.
Alternative events not to miss include car festivals, sports shows, folklore shows, bazaars, fashion shows, dancing fountains, parades, hot air balloon rides and even the Jungle Book play.
The events will begin tomorrow, September 21st.
More Information
The general entertainment authority is a government-sanctioned body borne out of Saudi Arabia's Vision 2030 program.
The authority looks to develop, promote, regulate and fund a competitive entertainment infrastructure in the Kingdom of Saudi Arabia, partnering with both government bodies and the private sector to achieve this ambition.
You can read more of the news on source