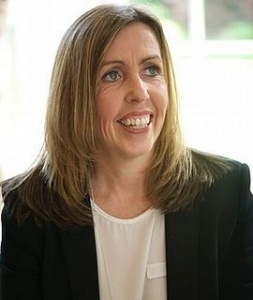 UKinbound has announced two senior appointments, Karen Jacques as Scottish business development manager, and Tricia Handley-Hughes to the board of directors. 
Jacques brings with her over 20 years' experience as a sales and marketing professional in the tourism industry sector.
Her career began at the Caledonian Hotel Edinburgh before she joined Apex Hotels in 1996, where she was involved in seven hotel openings as the group expanded.
As a people person with a real passion for the tourism industry, Jacques has developed great relationships with a wide variety of businesses in the sector and plans to harness these connections in her new role.
Jacques will take over from Andrew Macnair on December 4th.
Founder and director of Pinpoint Britain, Handley-Hughes has over 35 years of travel industry experience that includes airlines and airports, tourism representation, and management.
She founded Pinpoint Britain in 2013, which offers international visitors itineraries that include culture, tradition, and niche experiences in the UK.
Handley-Hughes has since established a strong presence within the UKinbound membership as well as in the wider UK tourism industry.
With her appointment to the board of directors, Handley-Hughes is keen to help represent the views of her fellow tour operators, focus on the inbound tour operator strategy, and complement the skills of existing board member colleagues.
Regarding the appointments, UKinbound, chief executive officer, Deirdre Wells commented: "I'm delighted to welcome Karen and Tricia to the team.
"They both have outstanding experience in the tourism and hospitality industries, and their knowledge and skills are highly valued additions.
"I'm looking forward to working with them both over the coming months and years."
You can read more of the news on source