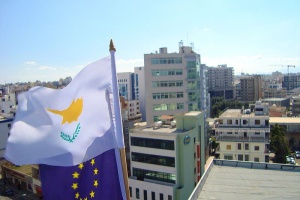 Cobalt Air, Cyprus' largest airline, has inaugurated a new daily service between London Heathrow and Larnaca, re-establishing an important link last served by the former Cyprus Airways in 2015. 
A new, enhanced business class offering, including dine on demand, is being introduced coinciding with service start, complementing the airline's increasingly popular economy experience.
The addition of Heathrow makes it a hat-trick of London airports for expanding Cobalt Air, which is already established at London Stansted and Gatwick, plus Manchester in the north west of the UK.
Paul Simmons, commercial director, Cobalt Air, commented: "Cobalt is already Cyprus' largest airline, offering flights to over 20 destinations from the island.
"We are delighted to be extending our network further with a daily service between Heathrow and Larnaca.
"At Cobalt, we offer great value and service in our Economy cabin and large bespoke seats plus dine-on-demand catering in our Business cabin."
Cobalt is flying Airbus A320 aircraft from Heathrow to Larnaca with 12 seats in Business and 144 in Economy.
Flights depart Heathrow's Terminal 3 at 17:20 and arrive into Larnaca at 23:50.
On the return journey, flights leave Larnaca at 12:45 and arrive back at Heathrow at 15:45.
You can read more of the news on source