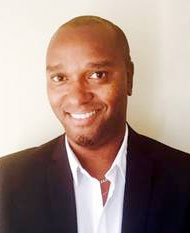 PHILADELPHIA — Brian Joseph has been named Business Development Manager for the Ontario region for AMResorts. Based in Toronto, he will report to Jan LaPointe, Senior Director of AMRewards and Sales & Marketing, Canada.
Joseph is an industry veteran with nearly 15 years of management experience to the position, working in various leadership roles in many of Canada's leading tour operators and travel agencies, including Air Canada Vacations, Signature Vacations and Flight Centre. Most recently, he served as a Business Development Representative overseeing key accounts for Transat Tours Canada, Inc.
In his new role Joseph will develop and manage relationships with key travel agents, tour operators and industry partners throughout Ontario, while identifying and implementing mutually beneficial business development opportunities. He will also join Orelbys Vigoa, BDM for Quebec and the Maritimes, and Carlo Trinidad, BDM for Western Canada, in representing AMResorts at industry events, tradeshows and destination conferences, hosting educational training seminars and webinars.
He will also drive awareness of AMResorts' suite of tools and guides designed to help travel agents achieve success, including the Master Agent education program and AMRewards.
"The Canadian market plays a key role in AMResorts' success, and by growing our on-the-ground team we are able to better serve key partners and meet the growing travel demands of the region," said LaPointe. "Brian's familiarity with the Ontario market, deep understanding of travel agents' needs, and extensive sales experience make him a valuable addition to our in-country operations."
AMResorts will have more than 60 resorts open across its six brands in Mexico, the Caribbean and Latin America by the end of 2018.
TORONTO — The news reports coming in from Grand Bahama and the Abaco Islands are heartbreaking, and the images even more so.
You can read more of the news on source