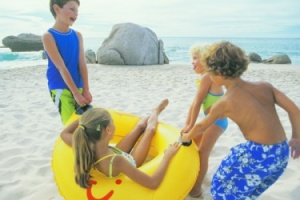 Kuala Lumpur is to become the location for TUI International Holidays Malaysia.
The licence for the start as a tour operator in Malaysia was issued to TUI by the government of Malaysia.
As a result, TUI is continuing to expand in the growing Asian markets.
Already today, south-east Asia is an attractive destination for Europeans.
TUI is focusing on increasing numbers of south-east Asian guests, who are travelling more frequently and differently than in the past, and wants to grow in this region.
Destinations include both Europe and the countries of south-east Asia, where TUI today already operates its own hotels and clubs in Sri Lanka, on the Maldives and in Thailand.
"We are developing holiday offers which are also attractive to Asian travellers in both neighbouring countries such as Sri Lanka and Thailand, as well as the long-haul routes from Asia.
"The start of the new division in Kuala Lumpur is an important step towards addressing even more Asian customers in the future," said Frank Rosenberger, TUI chief development officer for new markets.
Rosenberger is responsible for the TUI 202" strategy, with which TUI aims to reach one million additional customers in new markets by 2022.
Unlike the classic TUI markets in Europe, this business should be operated via the group's digital platforms and together with strong partners.
The travel experiences are thereby increasingly being developed and managed locally in Asia.
The marketing of TUI Hotels & Resorts for the region will be controlled from Bangkok.
For the growing segment of tours and activities, TUI Destination Experiences has already started a partnership with Ctrip which, with 200 million users per week, is China's leading online portal.
TUI China, founded in 2003, will support the growth strategy with strong locations in Shanghai and Beijing.
You can read more of the news on source