The South African Department of Tourism has held an invitation-only tourism investment seminar in Dubai.
Taking place at the Palace Downtown Hotel, the event was designed to promote South Africa as a market ripe for tourism investment among UAE investors.
The event is part of an ongoing initiative by the South African government looking to strengthen the investment ties between the United Arab Emirates and South Africa, especially in the field of tourism where a number of concrete investment opportunities in various regions of the country were presented.
Headed by Shamilla Chettiar, deputy director general, destination development, South African Department of Tourism, the 12-member delegation consisted of representatives from provincial tourism promotion agencies, South Africa's Industrial Development Corporation and a project promoter, Incopho Coastal Resorts.
During the investment seminar, guests were provided presentations and overviews regarding the marketing of South Africa as a tourist destination, detailed information regarding the investment landscape, opportunities and government support offered, as well as hearing first-hand the experiences of a UAE investor already invested in South Africa's tourism industry.
Private meetings were then held between potential investors and the South African delegation counterparts.
Kenneth Siphelelo Hlela, director, tourism investment co-ordination, South African Department of Tourism, said: "We are targeting the UAE because of the high concentration of high net worth individuals with investable assets as well as the growing outbound market from the Gulf region to South Africa.
"We are aware, that to grow the UAE outbound market to South Africa, we need to develop products that respond to that market.
"Therefore, our planned investment mobilisation efforts are in line with the South African Tourism's marketing efforts in that region.
"We want to assure both investors and the South African travel industry that South Africa is doing everything to keep up with the demand through mobilising investors who will ensure that demand is matched by our supply."
Hlela added: "We currently have a minimum of 16 daily flights between Dubai and South Africa and we are growing."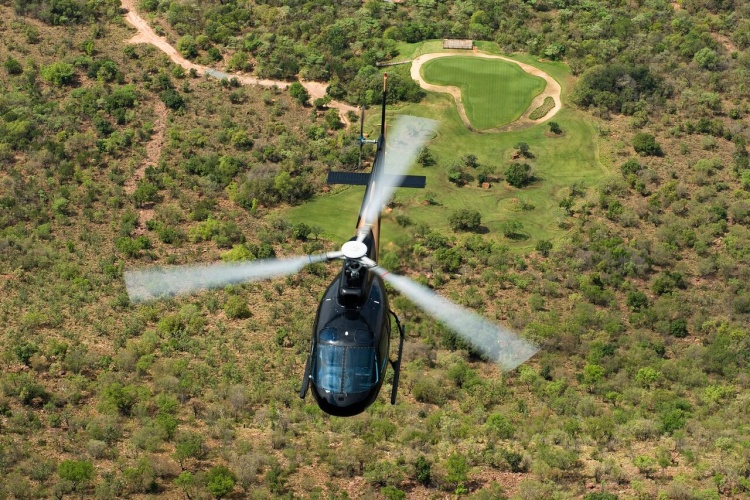 Legend Golf & Safari Resort is recognised as an industry leader
A number of investment projects were introduced during the seminar.
In KwaZulu Natal province, the Blythedale Coastal Resort requires funding for a five-star hotel development within the resort as well as commercial, retail and residential developments, while the Nonoti Beach Development Project needs funding to develop two four-star hotels, one four-star self-catering and one three-star self-catering property, six restaurants and 200-seater conference facility.
Meanwhile, in Gauteng province, the Suikerbosrand Nature Reserve seeks funding for renovation, upgrading and maintenance of visitor facilities, accommodation (chalets and caravan park), conference and catering facilities, a water park with indoor and outdoor pools, restaurant and picnic area.
In Mpumalanga province the Blyde Cable Car Project is seeking investors.
A cable car will transport tourists from the top of the canyon to the peninsula in the middle of Blyde Dam.
The cable car will provide an exciting experience and spectacular views over and around the Blyde Canyon.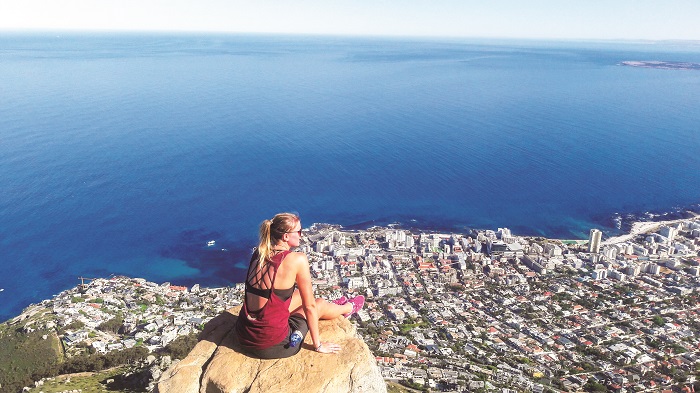 Cape town is recognised as a highlight of South African tourism
South Africa welcomed around 11 million tourism visitors in 2018, making it one of the most popular destinations on the continent.
South African Tourism chief executive, Sisa Ntshona, argues the sector is vitally important to the local economy and that the tourism should be nurtured for sustained and inclusive growth.
The tourism sector directly contributed three per cent to South African gross domestic product in 2018, according to the Tourism Satellite Account for South Africa report from the local statistics agency.
This makes the tourism sector a larger contributor than agriculture, but smaller than other industries such as construction and mining.
Tourism employs nearly 700,000 people.
At the same time, some of the attractions on offer are considered some of the best in the world.
Voters at the World Travel Awards consider Cape Town to be the World's Leading Festival & Event Destination, while Legend Golf & Safari Resort is recognised as World's Leading Safari Resort.
More Information
Breaking Travel News recently spoke to Derek Hanekom, minister of tourism for South Africa, to discover more about the latest developments in the sector.
Find out what he had to say below:
You can read more of the news on source