A woman is another name of vulnerabilities as they are fragile and delicate. It is not safe at all for any woman to travel abroad if safety and security are no considered. It is because different destinations and countries have different cultures and ambiance. Knowing all about travel is very important as it would help women to make sure that how travel is made safe and secure. A visit to abroad is not just mere travel it also comprises of boarding and lodging. These factors are also to be considered before making a move. One wrong move aboard can make the bad guys suspicious which are not good. Making travel the best experience of life it is advised to act upon following tips before visiting any country in the world:
Know where you are heading to?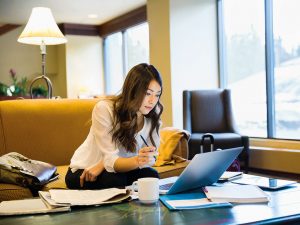 Safety tips in Afghanistan are completely different as compared to Norway. It is therefore advised to women to make sure that the destination is thoroughly searched. The main safety points should also be considered before traveling plan is made. It includes the nearest police station, fire station and even office of a women organization if possible. It will make sure that in the case of any emergency the woman gets instant help before damage has been done. A day bag with all items should also be packed which must comprise of all necessary items of daily use. Getting complete destination knowledge will make sure that woman remains secure in all circumstances. It will also let women travel and visit different spots with confidence.
Carry as less luggage as you can
There are many important things of personal use which can be locked up while a woman roams the foreign country. Important items such as credit cards, cash, and even electrical goods should be left in the room before heading out. In any foreign country, you never know which points are perilous and which are safe so why to take chance. Before boarding a hotel it is very important to make sure that safe and secure lockers are offered on demand and against some charges. All valuables should be locked and it is a point which should never be forgotten. Carrying extra luggage in the own country is not recommended let alone foreign destination.
Spend on staying safe
It is one of the most important aspects of all time which should be considered. For instance, if the airport is near the hotel and the flight has landed midnight then spend extra to make sure that there is no walking distance covered. Board a taxi or ask the hotel to give a pickup service. Hotels offer few kinds of rooms in all countries i.e. isolated which are cheap and central which are high in demand so they are always charged high. A woman traveling alone should always prefer central room no matter how expensive it is. It will allow the woman to keep an eye on surroundings and also to make sure that everything happening is in knowledge. Spending and staying safe is a phenomenon which should always be practiced.
Continue reading »